We at KAPION® provide fundraising preparatory programs.
Utilizing our strong pool of seeds that we have researched and developed, we support individuals and already existing firms attached to domestic and overseas universities, research organs, and groups that are in the early stages of their business (securing potential customers, marketing, etc.), helping them grow to a state (SUL-9) where they can receive investment.
If you are an overseas VC, accelerator, or someone interested in investing in Japanese startups poised to receive funding, do not hesitate to contact us by e-mail in English.
Mission and Vision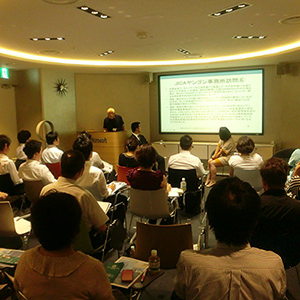 Mission
Bring startups up to a level where they can receive investment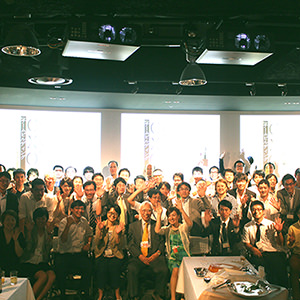 Vision
Create twenty SUL-9 (fundraising preparation ready) startups a year
Past performance
■Keio University Program for Leading Graduate Schools (all-around type), later term (2012-present)

■National Research and Development Agency New Energy and Industrial Technology Development Organization R&D-based venture support project;
entrepreneur training program as a startup innovator (2014—present)

■NEDO TCP (Technology Commercialization Program) – entrepreneur training program (2014—present)

■Internal training texts for several major manufacturers (2013-present)
Corporate data
Sachi Noto (Director of Kapion Inc.)

She graduated from the Kansas Art Institute with a BFA in Industrial Design. In incubation offices at the Organization for Small & Medium Enterprises and Regional Innovation and the Tokyo Metropolitan Small and Medium Enterprise Support Center, she worked as an IM. At present, is a director of Kapion Inc., which she established with Hiromu Soga. She is also a business catalyzer at NEDO's Commercialization Advisory Program for Research and Development Startups, and is a 21C club member.

Hiromu Soga (President of Kapion Inc.)

After leaving Nippon Steel Corporation, Inc, he spent 20 years living in Silicon Valley. He established a number of start-ups, including Spruce Technologies, Inc (a DVD production system) that was bought by Apple in 2001. He established and became the CEO of SVJEN (an NPO) the following year, and while engaged in this work also founded Blue Jay Energy, Inc. with Emi Yoshikawa to work toward the commercialization and global expansion of Japanese technology. He also mentors, with a focus on universities, through NEDO.
Name:
KAPION Inc.
Headquarters:
198-14 Akiduki
Wakayama-City Wakayama-Pref JAPAN 〒640-8322
TEL:
+81-73-475-1500
Tokyo Office:
1-5-6 5F KS-F Kudanminami
Chiyoda-word Tokyo JAPAN 〒102-0074
TEL:
+81-3-6869-0866
Business area:
provision of fundraising preparation programs for startups
CEO:
Hiromu Soga
Director:
Sachi Noto
Established:
December 2012